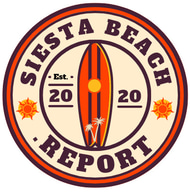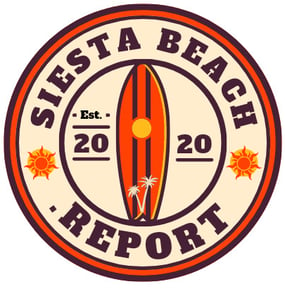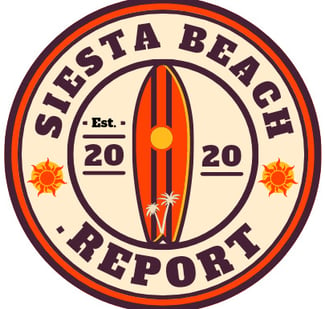 Welcome to Siesta Beach Report! Our website provides you with all the information you need to plan a perfect day at the beach. Whether you're a local or a tourist, we've got you covered with real-time updates on Siesta Key weather, tides, red tide reports, UV index, rain, wind, and more. Bookmark our page and never miss a beat when it comes to Siesta Beach conditions.
Siesta Beach Report - Your Ultimate Guide to Beach Conditions and Siesta Key Weather
Here you will find the current Siesta Beach Report and Siesta Key weather conditions. We have UV index information sunset times, the extended beach forecast, rain chances, wind speeds, tides, (CLICK ON THE TABS) as well as a live radar with a lightning strike map (BELOW), and don't forget to check out the (Live) Siesta Beach cams page. So, please use this information to help plan the perfect day at the beach but please always use caution when visiting the beach and avoid dangerous weather conditions, If in doubt always find a second opinion and never risk your or your family's safety when visiting Siesta Beach. We hope you find our information useful and enjoy your day on the beach!
We understand that weather plays a crucial role in planning your beach activities, and we're here to keep you informed. In this report, we'll provide you with the current radar and thunderstorm map, as well as some important tips to ensure your safety and enjoyment while visiting the beach.
Our comprehensive weather map includes access to real-time radar imagery, helping you to track thunderstorms and rainfall patterns in the Siesta Beach area. With our radar updates, you'll stay informed about approaching weather systems and their potential impact on your beach plans. Additionally, our lightning map provides crucial information on lightning strikes, helping you gauge the proximity and intensity of thunderstorms in the vicinity.
1. Stay Informed: Before heading to Siesta Beach, check the weather forecast and our radar updates. Stay aware of any approaching thunderstorms or adverse weather conditions that could impact your beach plans.
2. Monitor the Skies: While at the beach, keep an eye on the sky for any signs of dark clouds, lightning, or approaching storms. If you notice deteriorating weather conditions, take it as a cue to pack up and seek shelter promptly.
3. Seek Shelter: When thunderstorms are in the vicinity, seek shelter in a safe, enclosed structure. Avoid open areas, water bodies, and isolated structures that may pose a higher risk of lightning strikes. Wait until the storm has passed and conditions improve before returning to the beach.
4. Lightning Safety: Remember, lightning can strike from a distance, even when the storm is not directly overhead. If you hear thunder or see lightning flashes, it's a clear indication that you're within striking distance. Seek shelter immediately and avoid water activities until the storm has completely passed.
5. Follow Lifeguard Instructions: Always heed the guidance and instructions of the lifeguards on duty. They are trained professionals who monitor the weather conditions and can provide valuable information and assistance during thunderstorm situations.
Weather SafteyTips for Siesta Beachgoers:
Red Tide is a harmful algal bloom that can affect the quality of the water and air in Siesta Key and around the world. Our Red Tide Report provides daily news and updates on the current conditions and any warnings or advisories in effect. Stay informed and stay safe with Siesta Beach Report.
Stay informed with Siesta Beach Report